If you're contemplating a Nepal trip, Tripoventure is the right place. You can find the best Nepal vacation packages with us regardless of your travel preferences. Whether you're searching for Nepal packages for families or a couple or looking for an escorted Nepal tour for your parents or an alternative Nepal holiday you can take, Tripoventure will help you determine your best Nepal travel plan. Tripoventure offers a wide range of packages for tours to Nepal at prices that start at Rs.18999.
No matter if you're traveling in either a group or by yourself, the options at Tripoventure will meet the needs of everyone. There's an incredible selection of Nepal packages that will guide you through the country and help people to make the most of their visit there. Every Nepal tour package provides many enjoyable activities and interesting destinations to visit in Nepal. These Nepal tour packages include visits to various National Parks, historical monasteries, vast sanctuaries, and other sites of historical significance in Nepal. From the beautiful Durbar Squares to the beautiful National Park at Sagarmatha, Nepal is full of things to do.
But these Nepal vacation packages excitement does not end there. Every Nepal tour package offers a wide range of adventure options that are up for grabs. Nepal is renowned for its extreme sports, such as white water rafting along the Sun Kosi River, Paragliding in Pokhara, and the world's second-highest bungee jump location. Since Nepal holiday packages are available from major Indian cities such as Mumbai, Kolkata, Hyderabad, Bangalore, Chennai, and Delhi, you don't have to worry about traveling to Nepal with Tripoventure.
Things to Do in Nepal:
Whether you're an adrenaline junkie, in love with nature and mountains, or even someone who finds spiritual beauty in nature and medieval architecture, Nepal is the perfect place. There's simple and delightful beauty everywhere, and the activities here are endless for those with an adventurous bone. There's much to do, from white water rafting to skydiving and parasailing. For the more sedate tourist, there's shopping, sightseeing, and of course, the brilliant visuals of Mount Everest in the distance. Here are some of the interesting things in Nepal that our Nepal tour packages can offer.
Sightseeing in Kathmandu
Paragliding in Pokhara
Helicopter tour of Annapurna Base Camp
Go on a wildlife safari in Chitwan National Park
Trekking on the Annapurna Circuit
Gaze at Mt. Everest
River Rafting in Seti River
Boating in Phewa Lake
How to reach Nepal:
Before going to the beautiful place in Nepal, the first thing that comes to everyone's mind is how to reach Nepal. The answer is very simple: by taking any of the three modes of transport to Nepal, you can visit the city.
Nepal by Air:
Tribhuvan International Airport, located in Kathmandu's capital, is the country's only international airport. If you are looking for the easiest and quickest way to get there, flying might be your best choice. Over five airlines operate between India and Nepal daily, connecting almost every major city to Kathmandu.
Nepal by Road:
Traveling to Nepal by a hired car or cab from India is standard practice. Crossing the border requires you to pay a toll and a transport permit. Confirm to gather these receipts since they will be asked for at any checkpoint. Buses are often availed to the Sunauli-Bhairawa border crossing from Varanasi; Raxaul-Birganj crossing from Patna, Kolkata; Siliguri-Kakarbhitta from Darjeeling; Bahraich-Nepalganj from Lucknow and Banbassa-Mahendrenagar from Delhi.
Nepal by Rail:
The primary train line transporting passengers between India and Nepal starts in Gorakhpur city in Uttar Pradesh, ending its route at the Sunauli border in Janakpur. The search for trains from local Indian cities and towns to Gorakhpur is simple, as numerous options are available, including Chauri Chaura Express, Kashi Express, or SaptKranti Superfast Express. After arriving, taxis and buses can take you to Kathmandu on a 6-hours trip.
Nepal Tourism – food you must try: 
Nepal provides the most beautiful trekking locations and mouth-watering Nepali food. Nepali Culture has a wide array of delicious meals with a delicious taste that will delight your palate and make you feel like you're in heaven. Celebrate with the top delicious cuisines of Nepali Culture while you are there.
Dal Bhat
Newari Khaja
Yomari
Chatamari
Momo
Selroti and Aalu Achaar
Pani puri
Chatpate
Thakali Khana
Juju Dhau
Dhido
Sadheko Sukuti
Gundruk ko achar
Lafhing
Gud Pak
Pau or Titaura
Yak Cheese
Aalu Tama
Khuwa
Thukpa
Sherpa Stew
Nepal visa for indians:
Indian passport holders do not require a visa to travel to Nepal. It is important to note that citizens from most other nations must have a visa to enter Nepal. This exception is only extended to Indian citizens.
However, Indians must carry proper credentials issued by the Government of India, the Election Commission of India, etc.
While Nepal visa requirements for Indian citizens are redundant, the undermentioned documents must be carried by Indians to gain entry.
Any photo-identity proof issued by the Indian Government

A voter ID card issued by the Election Commission of India.

Emergency Certificate issued by the Indian Embassy in Kathmandu.
International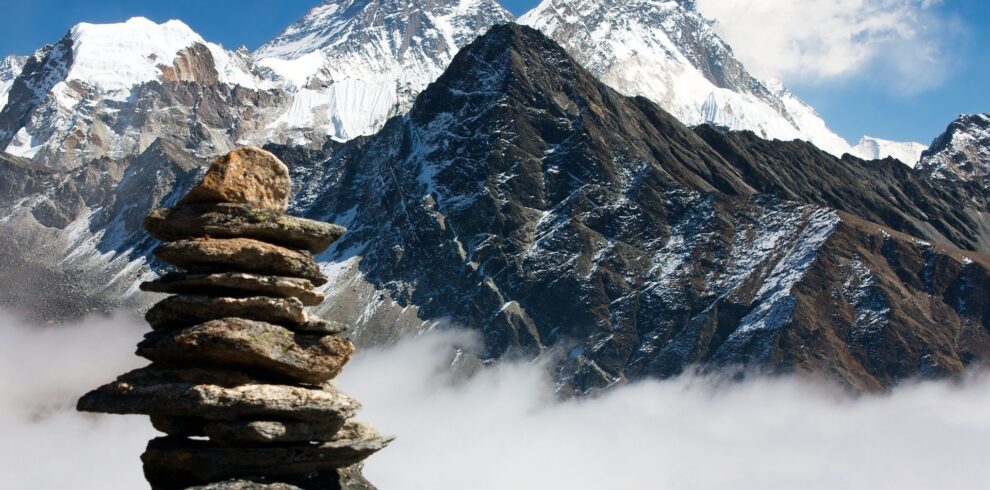 Do you want to explore the most romantic locations in Nepal? Don't worry about all the nitty-gritty because Tripoventure has everything planned for you. Our...
Available through out the year:
Jan
Feb
Mar
Apr
May
Jun
Jul
Aug
Sep
Oct
Nov
Dec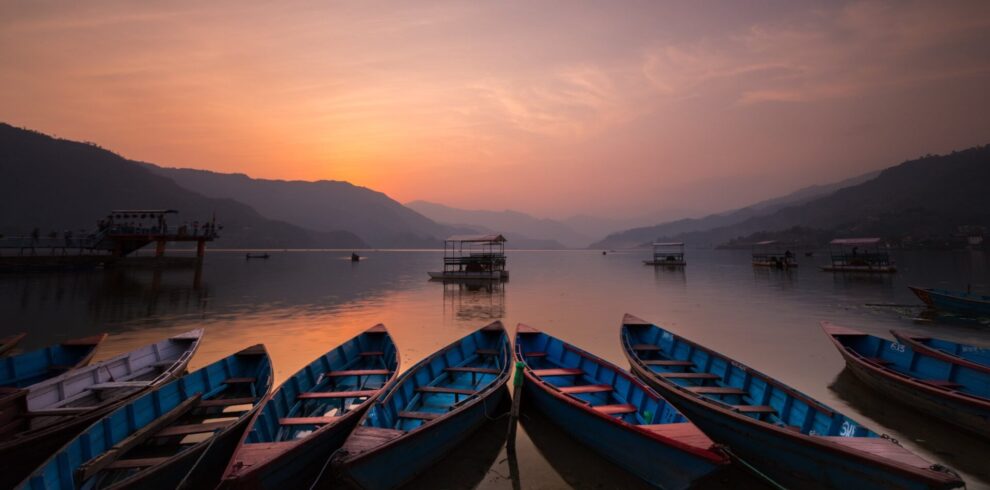 Tripoventure invites all the cultural and nature lovers or holidaymakers to experience and encounter the varied heritage of Kathmandu Valley with a beautiful panorama view...
Available through out the year:
Jan
Feb
Mar
Apr
May
Jun
Jul
Aug
Sep
Oct
Nov
Dec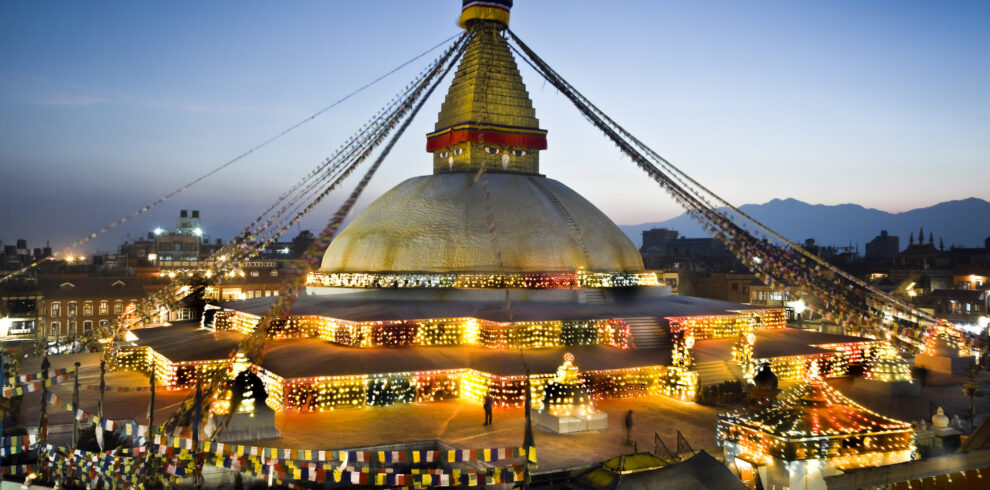 Do you know why you are looking to find Nepal Tour Package? Because you are passionate about nature and eager to explore the wilderness of...
Available through out the year:
Jan
Feb
Mar
Apr
May
Jun
Jul
Aug
Sep
Oct
Nov
Dec