The Andaman and Nicobar Islands, located in the east of the Indian mainland geographically, is a splendid island in the Bay of Bengal. Once a hill range extending from Myanmar to Indonesia, these picturesque undulating islands, islets numbering around 572, are covered with dense rain-fed, damp and evergreen forests and endless varieties of exotic flora and fauna. Andaman and Nicobar Islands have been recognised as an eco-friendly tourist's destination.
The pristine grace of Andaman makes it an ideal and desirable tourist destination in the world. In here, you will find a perfect amalgamation of thrilling adventures and a serene environment. In addition to that the shimmering white sand beaches, turquoise lagoon, mesmerising coral reefs and the historical brilliance of this place are a feast to one's eyes. The beautiful beaches of Andaman welcome you to enjoy a relaxing holiday and feel the tranquil atmosphere all around you. Embark on this mesmerising tour to indulge in the thrill that awaits you.
Best Tourist Places To Visit In Andaman:
The Andaman Islands provide the ideal escape for the wandering soul. The gorgeous beaches, amazing underwater attractions, and stunning places delight the Andaman Islands. It's the perfect holiday destination in India to escape the everyday routine and create memories that will bring you joy. So here are few Andaman tourist places that you can cover in your upcoming Andaman trip:
Havelock Island | A Paradise of White Beaches
Port Blair | A Poignant Reminder of Freedom Struggle
Cellular Jail | A Prominent Landmark in Port Blair
Baratang Island | An Undiscovered Gem of Andamans
Samudrika Marine Museum | Comprehensive Coverage of Island's Ecosystem
Radhanagar Beach | Soak in the Tranquil Ambience
Anthropological Museum | Trace the Historical Legacy of Andamans
Ross and Smith Islands |Soak in the Beauty of Crystal Clear Waters
Neil Island | A Beautiful World of Corals
Chidiya Tapu | Explore the Sunset Point
Offbeat Things To Do in Andaman And Nicobar Islands:
Andaman is a place with plenty to offer. Sunny skies, golden beaches, turquoise waters, and unspoiled surroundings make the Andaman islands an ideal destination. Take a look at few of the top activities to enjoy in Andaman:
Scuba dive at Cinque Island

Marvel at South Asia's one active volcano. It's the Barren Island Plateau.

See the exquisite marine life and view the rarest corals at Elephant Beach.

Witness Turtle Nesting at Diglipur

Find souvenirs and other items at Aberdeen Bazaar. 

Enjoy the stunning evening light at Chidiya Tapu.

View the beautiful birds in the Saddle Peak National Park.

Enjoy kayaking at Mayabunder.

Stay the night on the beach on Long Island.

Take pearly white shells in Wandoor Beach.

Look for an unnatural blue lake that runs along the bottom of Elephant Beach. 

Go on a tour of Barren Island on a helicopter.

Explore the ocean from Havelock Island.

Explore the "8th Most Spectacular Beach in the World: Radhanagar Beach."

Enjoy your time with your loved ones on Ross or Smith Islands.
 How To Reach Andaman:
Planning A Trip To Andaman and Nicobar Islands? Here are some suggestions on how you can get to Andaman:
Andaman and Nicobar Islands, erstwhile named Shaheed and Swarajya by Netaji Subhas Chandra Bose, are the perfect beach destination within the Bay of Bengal. Andaman has become a coveted destination for tourists and adventure enthusiasts with its sparkling sandy beaches and crystal clear seas. Reaching the Andaman Islands is now much easier than ever, with regular direct and stopover flights from Port Blair and cruises and ferry services departing from the Indian docks each day.
The most efficient way to travel there to visit The Andaman Islands is via air. There is just one airport on these islands, i.e. Vir Savarkar Airport in Port Blair; you can fly to it by way of Kolkata, Chennai and from Delhi by way of Kolkata. Airlines such as Indian Airlines, JetLite, Spicejet, and Go Airlines regularly fly to Port Blair.
The second method to get there is via sea, and while it takes a lot longer, it is possible to sail past stunning sunsets and serene oceans. There is the option of floating a vessel departing from Kolkata, which will take about 60 hours to get to the Andamans. Moreover, if you take a sail from Chennai and Visakhapatnam, You will require 4 days to arrive at Port Blair. It is cheaper to sail than fly; however, it could cut down your travel too short.
Holiday Packages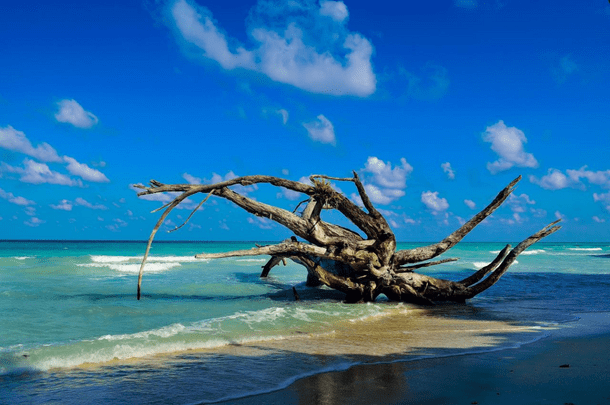 Available through out the year:
Jan
Feb
Mar
Apr
May
Jun
Jul
Aug
Sep
Oct
Nov
Dec
Available through out the year:
Jan
Feb
Mar
Apr
May
Jun
Jul
Aug
Sep
Oct
Nov
Dec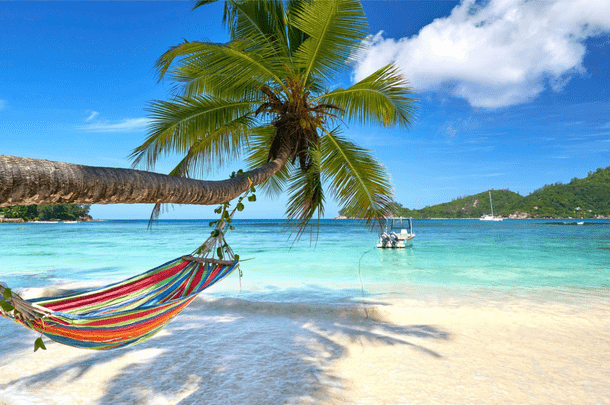 Available through out the year:
Jan
Feb
Mar
Apr
May
Jun
Jul
Aug
Sep
Oct
Nov
Dec