Are you dreaming of exploring the dazzling city of Dubai? Look no further! Tripoventure Travel Agency is your gateway to an unforgettable Dubai experience. We offer a wide range of Dubai tour packages from various cities in India, including Mumbai, Ahmedabad, Delhi, Chennai, Kolkata, Bangalore, Pune, Hyderabad, Kerala, Vadodara, Jaipur, Goa, Nagpur, Lucknow, Amritsar, Coimbatore, Chandigarh, Indore, Kochi, and Rajkot. With us, you can embark on an incredible journey to Dubai and create memories that will last a lifetime. Book your dream Dubai vacation with us and create memories that will last a lifetime. Don't miss out on this incredible opportunity to discover the magic of Dubai!
Dubai Tour Package from Mumbai :
Are you ready for a fantastic Dubai getaway from Mumbai? Tripoventure offers the best Dubai tour package from Mumbai that includes everything you need for an unforgettable trip. From flights to accommodations and exciting activities, we have it all covered.
Dubai Tour Packages from Ahmedabad :
Embark on a journey to Dubai from Ahmedabad with our specially curated tour packages. We understand the unique preferences of travelers from Ahmedabad and ensure that your trip is tailored to meet your expectations.
Dubai Tour Packages from Delhi :
Delhiites, get ready for an extraordinary Dubai adventure! Our Dubai tour packages from Delhi are designed to provide you with the best of Dubai's attractions, culture, and cuisine.
Dubai Tour Packages from Chennai :
If you're in Chennai, our Dubai tour packages are just a click away. Join us for an incredible Dubai experience filled with excitement, relaxation, and exploration.
Dubai Tour Package from Kolkata :
Kolkata, the city of joy, can now explore the city of opulence, Dubai. Our Dubai tour package from Kolkata is your ticket to a world of luxury and grandeur.
Dubai Tour Packages from Bangalore :
Bangaloreans, it's time to escape to the stunning city of Dubai. Our Dubai tour packages from Bangalore are carefully crafted to cater to your travel desires.
Dubai Tour Package from Pune :
Pune residents, gear up for a thrilling Dubai journey with Tripoventure's Dubai tour package from Pune. We take care of all the details, so you can relax and enjoy.
Dubai Tour Packages from Hyderabad :
Hyderabad, get ready to be mesmerized by Dubai's charm. Our Dubai tour packages from Hyderabad are designed to make your trip smooth and enjoyable.
Dubai Tour Packages from Kerala :
Experience the beauty of Dubai with our specially designed Kerala to Dubai tour packages. Discover the perfect blend of tradition and modernity.
Dubai Tour Packages from Vadodara :
From Vadodara to Dubai, we've got you covered. Our Dubai tour packages from Vadodara offer a seamless travel experience that includes flights, accommodations, and more.
Dubai Tour Package from Jaipur :
Jaipur, the Pink City, can now explore the golden sands of Dubai. Join us for an unforgettable Dubai tour package from Jaipur.
Dubai Tour Package from Goa :
Escape the beaches of Goa and head to the vibrant city of Dubai with our Dubai tour package from Goa. A whole new world of adventure awaits you.
Dubai top attractions :
Burj Khalifa: Start your journey by visiting the Burj Khalifa, the world's tallest skyscraper, offering panoramic city views from its observation decks.
Dubai Mall: Shopaholics can't miss the Dubai Mall, a retail paradise housing over 1,200 stores, the Dubai Aquarium, and a diverse culinary scene.
Dubai Museum: Immerse yourself in history at the Dubai Museum, located in the Al Fahidi Fort, showcasing Dubai's fascinating heritage.
Palm Jumeirah: Marvel at the engineering marvel of Palm Jumeirah, an artificial island with luxurious resorts and iconic landmarks like Atlantis, The Palm.
Dubai Marina: Explore the vibrant Dubai Marina, a waterfront district filled with trendy cafes, restaurants, and stunning views.
Gold and Spice Souks: Dive into the city's culture at the Gold and Spice Souks, bustling markets where you can find treasures and spices while honing your haggling skills.
Jumeirah Beach: Relax on the pristine shores of Jumeirah Beach, offering sun, sea, and the perfect backdrop of the Burj Al Arab.
Dubai Fountain: Witness the mesmerizing Dubai Fountain show, a symphony of water, lights, and music in front of the Burj Khalifa.
Dubai Opera: Experience cultural performances and concerts at the stunning Dubai Opera House, an architectural gem.
Ski Dubai: Ski or snowboard in the desert at Ski Dubai, an indoor ski resort within the Mall of the Emirates.
Dubai Creek: Take an abra ride along Dubai Creek, a historic waterway, and witness the city's past and present.
Miracle Garden: Marvel at the breathtaking Miracle Garden, a floral wonderland featuring intricate designs and vibrant blooms.
IMG Worlds of Adventure: Enjoy thrilling rides and attractions at IMG Worlds of Adventure, the world's largest indoor theme park.
Our travel agency is your key to exploring these top Dubai attractions, ensuring an unforgettable Arabian adventure. Don't miss out on these landmarks that define the allure of Dubai!
Dubai Food – everyone should try:
Dubai's food scene is a symphony of flavors that every traveler must experience. From the irresistible aroma of shawarma on bustling streets to the richness of Al Machboos, there's something for every palate. Taste the exotic with camel meat dishes, and explore the Mediterranean delights of Mezze. Don't forget to sweeten your journey with luqaimat and embrace the warmth of Arabic coffee and dates. Dubai's cuisine is a cultural fusion that defines the city. Let our travel agency guide you to these culinary treasures, ensuring your taste buds embark on an unforgettable adventure in the heart of Dubai.
Dubai Visa for Indians:
To make your journey hassle-free, it's crucial to understand the ins and outs of the Dubai visa process. Whether you're looking for information on Dubai visa for Indians, Dubai visa price, Dubai visa check, or Dubai tourist visa, we've got you covered.
If you're an Indian passport holder dreaming of exploring the stunning landscapes and vibrant culture of Dubai, you'll need a visa to enter the UAE. Fortunately, Dubai offers various types of visas to cater to different travel needs. The most common ones include tourist visas, transit visas, and visit visas.
Dubai Tourist Visa :
For most Indian travelers, a Dubai tourist visa is the go-to option. It allows you to explore Dubai's world-class attractions, from the iconic Burj Khalifa to the mesmerizing Dubai Mall. The tourist visa typically comes in two durations: 30 days and 90 days. Choose the one that suits your travel plans and duration.
Dubai Visa Fees :
One of the essential aspects of planning your trip to Dubai is understanding the Dubai visa fees. The cost of your visa will depend on the type and duration of the visa you select. It's essential to check the current visa fees to budget accordingly and avoid any surprises.
Dubai Visa on Arrival for Indians :
While Dubai offers visa-on-arrival facilities to citizens of various countries, this option is not available for Indian passport holders. Therefore, it's essential to plan and apply for your Dubai visa well in advance of your travel dates.
Holiday Packages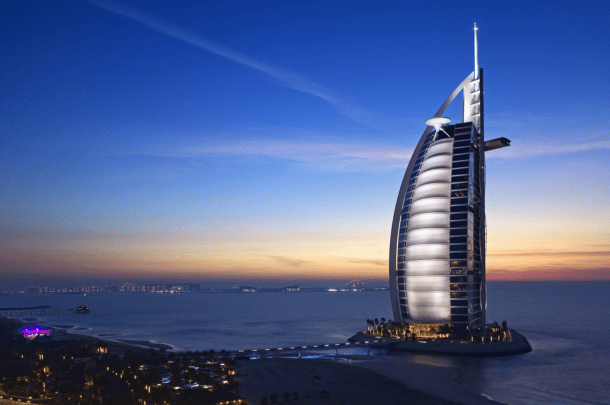 Available through out the year:
Jan
Feb
Mar
Apr
May
Jun
Jul
Aug
Sep
Oct
Nov
Dec
Available through out the year:
Jan
Feb
Mar
Apr
May
Jun
Jul
Aug
Sep
Oct
Nov
Dec
Available through out the year:
Jan
Feb
Mar
Apr
May
Jun
Jul
Aug
Sep
Oct
Nov
Dec