A scenic port city and an industrial town, Visakhapatnam or Vizag boasts a unsullied shoreline and greenery of the Eastern Ghats with temples and caves. If you love beaches, then Vizag is the place to go! You will love the beach activities and festivals. Let the serenity of Visakhapatnam (Vizag) fill your soul!
Best time to visit Vizag:
Known for its Beach, Visakhapatnam (Vizag) is a hugely popular tourist spot. Thronged by tourists mainly during October, November, December, January, February and March; Visakhapatnam (Vizag) is a tourists' delight. Chandanotsavam, Visakha Utsav, and Rishikonda Beach Festival are some of the most popular festivals that happen during the month of  March-April, January, and December consecutively.
While July, August and September are considered moderate season, (months) April, May and June are considered off-seasons to visit the place. In peak season, i.e., in October, November, December, January, February and March you can expect pleasant weather with moderate temperatures weather; in the moderate season you will experience heavy rainfalls with high humidity levels. Moreover, in off-season the weather here is scorching heat with high humidity levels.
In terms of activities, tourists enjoy getting indulged in the beach activities and festivals in the peak season;whereas in moderate season the lush green topography are the frequently enjoyed activities. However, if you are travelling in off-season you can enjoy escaping the crowds and heavy off-season discounts.
Best beaches in Vizag:
Visakhapatnam is a coastal city in Andhra Pradesh and plays an important role when it comes to tourism. Surrounded by the Bay of Bengal, it is well known for its surreal beaches and rich cultural heritage. With enticing seashores spread along the city's coast, Visakhapatnam has around half a dozen serene beaches. Here are the list of top beaches that you can include in your Vizag Araku tour plan:
Bheemili Beach

RK Beach

Gangavaram

Lawson's Bay Beach

Rushikonda beach

Yarada

Kondakarla Ava Beach
Famous street food in Vizag:
Though tours are all about visiting famous destinations and beautiful locations, the local food is what makes any trip complete. Known for both beautiful spots and tasty food, Vizag is one of the most fulfilling tourist destinations down south. If you happen to visit Vizag for a short trip, make sure you taste these famous dishes from the popular kitchens of the city.
So here is the list of famous dishes of Vizag that you must try on your upcoming Vizag trip:
Punugulu (deep-fried rice snack)
Liver kebab
Masala batani (spicy mixed chaat of peas)
Bongu chicken (chicken stuffed in bamboo shoot)
Muri mixture (puffed rice mix)
Tomato bajji (deep-fried tomato snack)
Egg bonda (deep-fried boiled egg)
Idli (savory rice cake)
Dosa (flat thin-layered rice crepe)
Holiday Packages
Home to incredible beaches, enchanting temples, and mesmerizing hill stations, there is no shortage of explored gems in South India that portray the ancient traditions...
Available through out the year:
Jan
Feb
Mar
Apr
May
Jun
Jul
Aug
Sep
Oct
Nov
Dec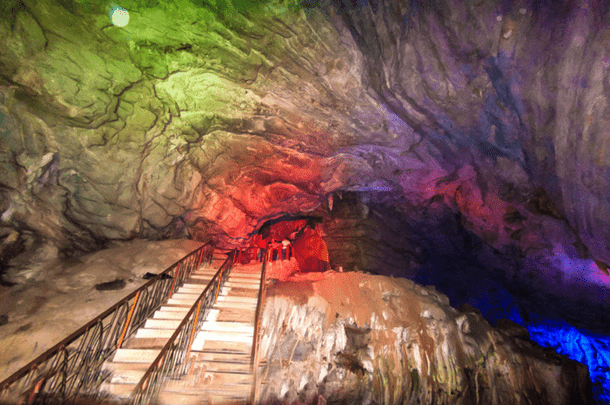 Most often known by the name of Araku, Araku Valley is an attractive hill station situated in Andhra Pradesh and one of India's cheapest mountain...
Available through out the year:
Jan
Feb
Mar
Apr
May
Jun
Jul
Aug
Sep
Oct
Nov
Dec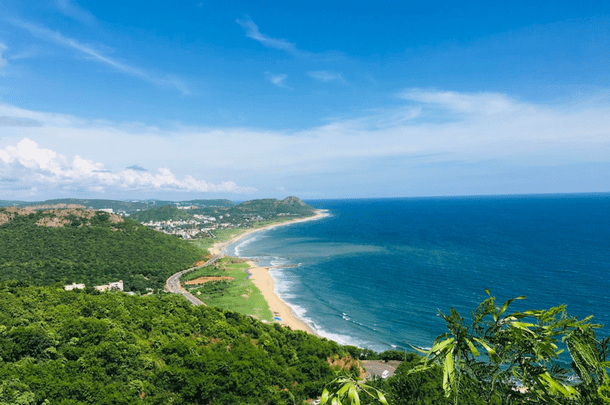 Vizag Araku Valley attracts the attention of all vacationers, from history buffs to nature lovers to photographers to peace seekers and peace achievers. At Tripoventure,...
Available through out the year:
Jan
Feb
Mar
Apr
May
Jun
Jul
Aug
Sep
Oct
Nov
Dec